We provide a service for both new build and renovation projects.
Our retail & leisure portfolio includes a variety of projects, from sport & community centers, to restaurants and football stadiums with schemes ranging from £100k base build & fit-outs to the design & build of multi-million-pound one-off stores.
Considerable attention is paid to the initial design ensuring it meets our client's needs, incorporates natural features and complements the existing landscape and architecture.
The fact that Mascott has survived & evolved where many of our competitors have disappeared is testament to the strength and resolve of everyone who has ever been involved with the company: customers and employees alike.
Which is why our board take a personal interest in ensuring our teams are provided with everything they need to deliver to the highest levels.
VIEW CASE STUDIES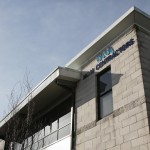 E3 Springvale - LEISURE
Belfast MET
VIEW
PROJECT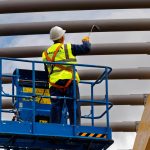 Civil Works for CCTV Project
Clare County Council
VIEW
PROJECT
Subsea Interconnect Beach Manholes
Hibernia Networks
VIEW
PROJECT